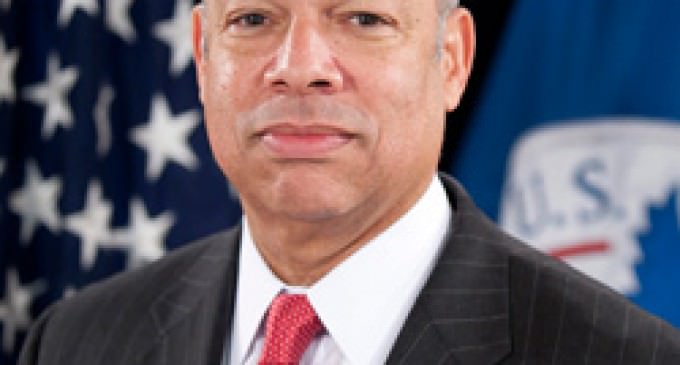 In a staged attempt to show the world that the administration of President Obama will stand by peace-living and law abiding Muslims everywhere, the President sent DHS Secretary Jeh Johnson to counter Donald Trump.
It isn't explicit in Jeh Johnson's words, but anyone following the news knows he is addressing Donald Trump.
And once again… Donald Trump is right.
The Mosque, All Dulles Area Muslim Society, headed by Imam Mohamed Magid, was chosen as the backdrop for President Obama's solidarity stage show.
It has been the host to radical Islamist clerics, terrorist fundraisers and even some actual terrorists themselves. Americans need to ask themselves why the President thinks this is the proper setting to show solidarity with Muslims. Or perhaps his administration is so incompetent they can't use Google.
Move to the next page: