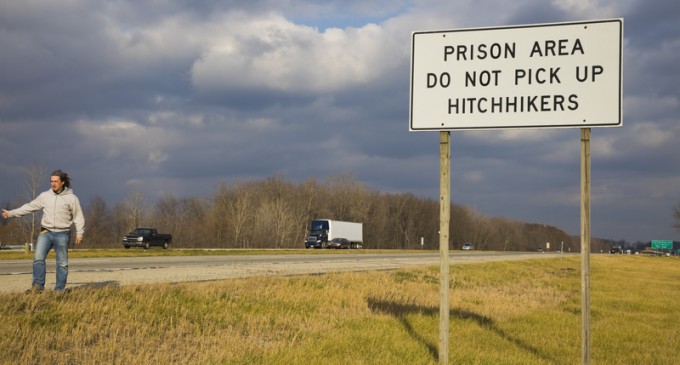 Budget cuts have caused a warrant backlog in Detroit, forcing the city to release many alleged criminals, including  21 for murder, 105 for sexual assault, 126 for child abuse and 25 others.
Due to state and federal laws, the police can't hold someone more than 72 hours without being arraigned.
Wayne County Prosecutor Kym Worthy insists many of the releases are a result of too few employees in her office.

"I have been saying for two years what would happen if our budget was cut," Worthy said. "We have lost half of our staff and it is no surprise that we are not able to fulfill our mandated functions with such drastic staff reductions.

"It certainly is not surprising that this has impacted our ability to review and charge warrant requests presented to us," Worthy said.

The prosecutors office has 134 staff attorneys, having lost more than 90 this year due to budget cuts, spokeswoman Maria Miller said. The reductions have spilled over into a public feud between Worthy and outgoing Wayne County Executive Robert Ficano over funding.

"When we had higher staffing levels, we would have anywhere from 20 to 80 (not-in-custody) warrants that went back approximately two to three weeks," Miller said.

In 2010, the prosecutor's Warrants division had eight full-time attorneys, and two or three part-time project consultants. There are now five full-time attorneys, one who works 32 hours per week and a part-timer.

"Since the warrant operation must cover a seven-day work week, this means on average there are only three people working on most days," Miller said.

Because of the backlog, suspected violent criminals are routinely freed from jail, sometimes going on to commit more crimes. In one recent case, a man who had been arrested for a sexual assault but let go after the warrant was denied by prosecutors went on to rape multiple women.

Detroit Police Chief James Craig said he sympathizes with Worthy's plight, but he has staffing challenges of his own.

"I recognize and understand that the prosecutor's office is understaffed, but I can't and won't say I don't have enough officers to do the job," Craig said. "I don't have the luxury of saying that. I have fewer officers today than when I got started, but I can't say, 'We don't have enough people.' That's not an option."

'It's worse now than ever'

In addition to staffing challenges, Miller said prosecutors often are forced to return warrants because police don't do a thorough enough job investigating the cases.

"We have returned 62 homicide warrants back to the department for further investigation that was needed," Miller said. "The office-wide protocol is to review the warrant presented; and if we need further evidence, we return the warrant with a list of the requested work that is needed from the police. When the police have completed the work, it is returned to us.

"Over the last year, we have seen an increase across the board for Detroit cases that must be returned for further work," Miller said. "Prosecutor Worthy estimates that a fourth of all DPD cases across the entire office are returned for further investigation."

Miller said the most common reasons for returning warrants are the need for forensic analysis, video evidence that hadn't been provided; a suspect's videotaped confession that police didn't include in their warrant request; and failure to interview relevant witnesses.

The rift between police, who are certain they have caught the right suspects, and prosecutors sending warrant requests back for more work isn't new, said former Wayne County Prosecutor Gary M. Wilson, now a Grosse Pointe Woods defense attorney.

"But it's worse now than it ever was because the county's budget cuts have drastically reduced the number of assistant prosecutors," said Wilson, who left the prosecutor's office in 1992 after four years. "One of the problems is there's a difference in what each side thinks makes for a good case.

"I don't know if prosecutors are trying to keep their prosecution rate high, but it's ridiculous to try to make an airtight case at the warrant stage," Wilson said. "They shouldn't be holding police to that kind of standard. The standard is probable cause, not certainty of prosecution."

Rapist freed to rape again

Detroit investigators thought they presented a solid case when they sought a warrant against Jamieson Kelley.

They arrested him in September 2011 for allegedly raping a woman inside his Cass Corridor apartment. The victim picked him out of a photo lineup and was able to identify where he lived.