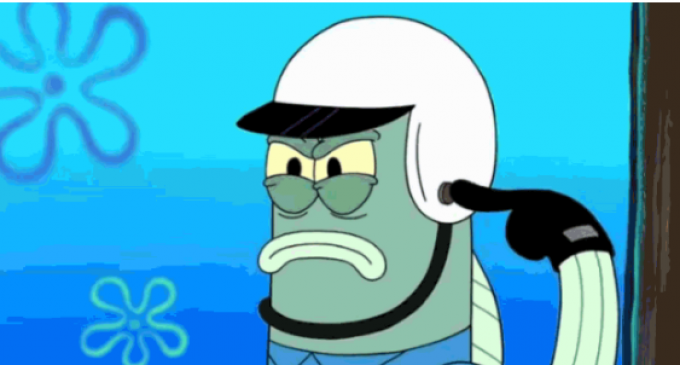 Police officer Les Richardson got fired after he ignored a woman whose kids were kidnapped. She frantically shouted "Right here! Right here!"
To which the cop replied "Right here what, baby. I'm on a call." As he continued to puff his cigarette.
Senior Cpl. Les Richardson, a 28-year department veteran, was one of two officers Brown fired Wednesday. Brown also gave out a 45-day suspension. Richardson, 61, had volunteered to cover officers at a burglary-in-progress call on the morning of Aug. 25.

While en route, police said dispatchers announced that there had been shots fired and a suspect had rammed a woman's car in the area where Richardson was driving. He then drove by a woman who was shouting at him that "That's him, that's him, right there."

"Right here what, baby? I'm on a call," he said before quickly driving off.

The woman was referring to her ex, Steven Douglas, who had rammed her car with his pickup and then taken two children out of her car at gunpoint. Hours later, Douglas led police on a chase after they spotted him.

After he hit a van, he ran away on foot. An officer who caught up to him and witnesses say Douglas pointed the gun at the officer. The officer fired his gun, killing Douglas, 29. The children had been given to a family member and were unharmed.

Richardson was placed on administrative leave after the woman told investigators what happened.

The department released dash cam video of the incident, which also shows him smoking a cigarette in the patrol car. Richardson's attorney did not immediately respond to a request for comment.