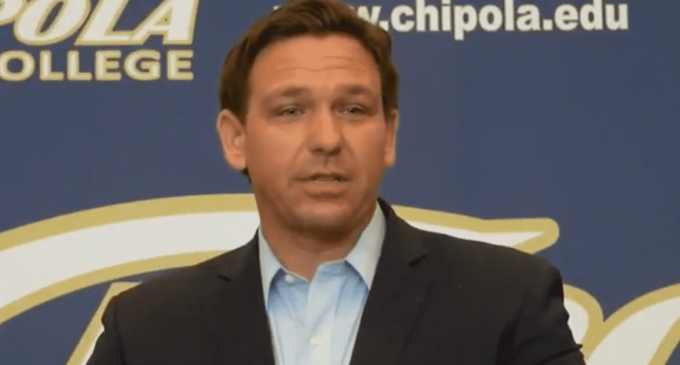 The war of words between Biden and DeSantis continues to escalate with the latest duel having been watched more than 1 million times.
Earlier this week, Biden asked GOP governors to "get out of the way" of efforts to contain the coronavirus. DeSantis shot back on Wednesday, saying: "This is a guy who ran for president saying he was gonna 'shut down the virus'. "He's imported more virus from around the world by having a wide-open southern border." DeSantis then said, "Why don't you do your job? Why don't you get this border secure? And until you do this, I don't want to hear a blip about COVID from you."
Thursday, when the 78-year-old President was asked about DeSantis' comments, he sarcastically replied, "Governor who?"
DeSantis blasted President Biden Friday during a press conference for pretending that he didn't know who he was by saying, "I guess I'm not surprised that Biden doesn't remember me. I guess the question is what else has he forgotten?"
Move to page two for video.