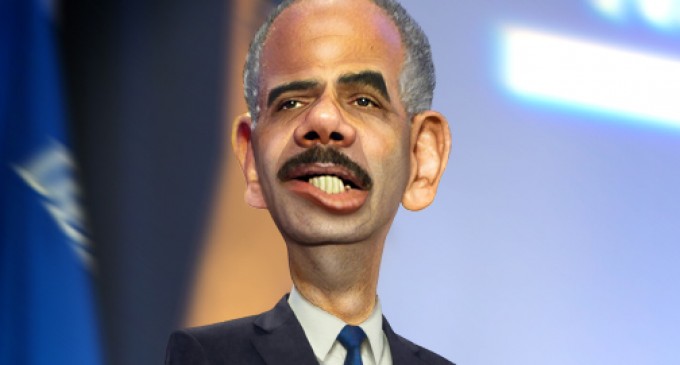 Last year's internal IRS audit confirmed the agency was unfairly targeting tea party groups, in effect harassing people who spoke out against the government. This misuse of power led to a public outcry, so Attorney General Eric Holder decided to try and make the problem go away by calling for a criminal probe into the IRS and then appointing Barbara Bosserman as the lead lawyer. Eight months passed with little or no sign that the investigation was taking place. In fact most of the victims of the biased IRS harassment report no contact from the FBI or Justice Department. Someone is dragging their feet.
Since Bosserman has demonstrated her extraordinary support for President Obama with significant donations to his election campaigns in 2008 and 20012, Rep. Jim Jordan (R-OH), a subcommittee chairman on the House oversight committee asked Ms. Bosserman to testify at a hearing next week.
Mr. Holder has denied Ms. Bosserman is the leader of the investigation and in a new letter to Mr. Jordan on Tuesday Deputy Attorney General James M. Cole, Mr. Holder's deputy, said Ms. Bosserman won't be testifying, nor will the department let anyone else appear.

"The department's longstanding policy, applied across administrations, is to decline to provide Congress with non-public information about ongoing criminal investigations," Mr. Cole said. "Our disclosure of non-public information about this pending investigation would be inconsistent with this long-standing policy and could undermine judicial confidence in the independence of the criminal justice process."

He said they won't give any information until the investigation is complete. Mr. Holder, speaking to a Senate panel on Wednesday, said the long timeframe of the investigation isn't unusual.
This refusal suggests that not only are Americans right to worry about the IRS being used as a political tool against vocal opponents of the Obama regime, they should also be concerned about the Justice Department's role in helping hush up this wrongdoing.
Source: Washington Times
Photo: DonkeyHotey on Flickr