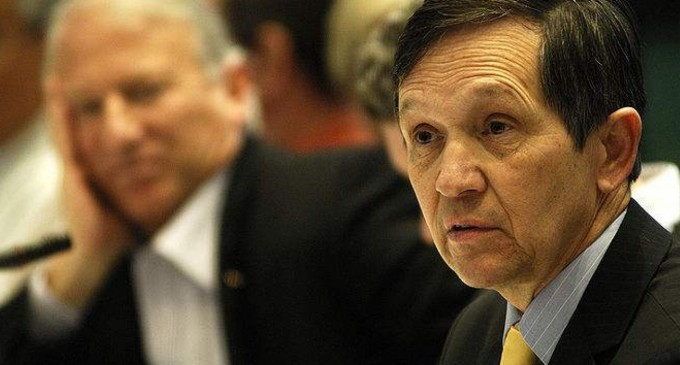 According to Dennis Kucinich, the US government worked behind the scenes to bring down the Ukranian government, which he stated on Fox News.
"What I'd do is not have USAID and the National Endowment for Democracy working with U.S. taxpayers' money to knock off an elected government in Ukraine, which is what they did. I wouldn't try to force the people of Ukraine into a deal with NATO against their interest or into a deal with the European Union, which is against their economic interest."
So, it's the USA's fault that Putin rolled in? We made them do it?" O'Reilly replied.
"Bill O'Reilly, if you don't believe in cause and effect, I don't know what I can do for you," Kucinich said.