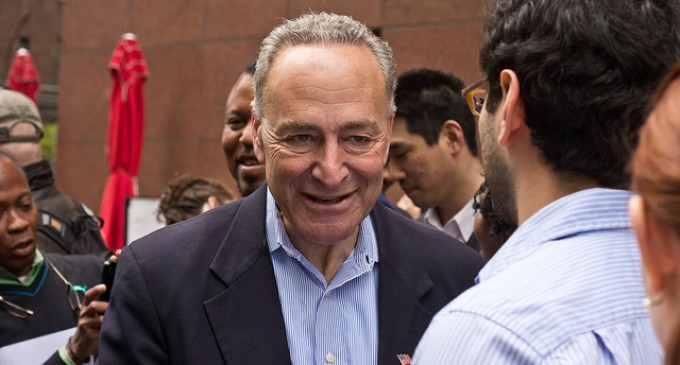 Politicizing away, as per Obama's non-sympathetic speech to the families in Oregon, Senators Chuck Schumer (N.Y.) and Debbie Stabenow (Mich.) plan on introducing federal gun control legislation.
Using the devastating shootings in Oregon as their impetus, Schumer and Stabenow plan on sweeping legislation that will crack down on the illegal gun market and expand background checks both for Internet and gun show sales.
Read more about their Second Amendment clamp down on page 2.