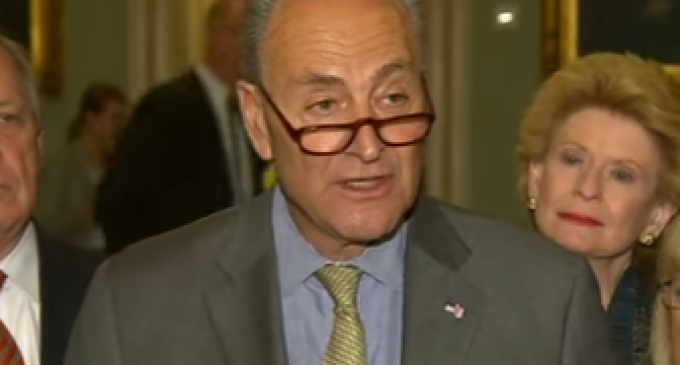 Democrats claimed a lopsided win yesterday in the battle over how to fund the government through September, touting $5 billion in new domestic spending as a major Republican concession.
The GOP leadership conceded it was unable to muster the votes needed to fund the president's agenda items, such as the southern border wall, as well as implementing budget cuts to various programs targeted by the Trump administration.
While the Democrat leadership took a victory lap and touted its apparent win in a letter sent by House Minority Leader Nancy Pelosi to House members, the White House offered a totally different view of the outcome.
Find out how the Trump team is spinning the budget bill on the next page.