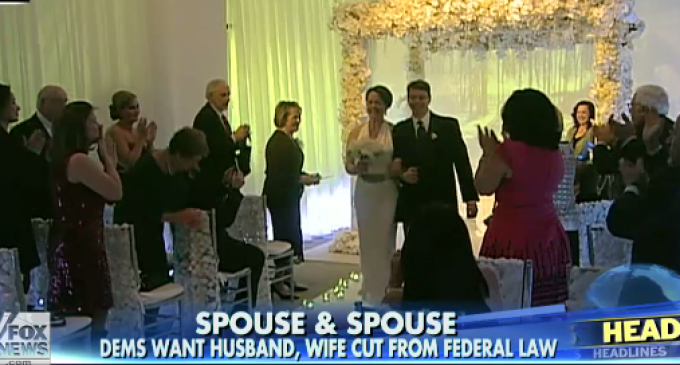 Democrats in California have wasted no time after the Supreme Court ruled that gay marriage is legal in all states to introduce legislation that takes everything to the next level.
California governor Jerry Brown has signed a bill replacing words 'husband' and 'wife' within state law with the word "spouse" to accommodate same-sex marriage.
I now pronounce you spouse and spouse?
SEE NEXT PAGE: