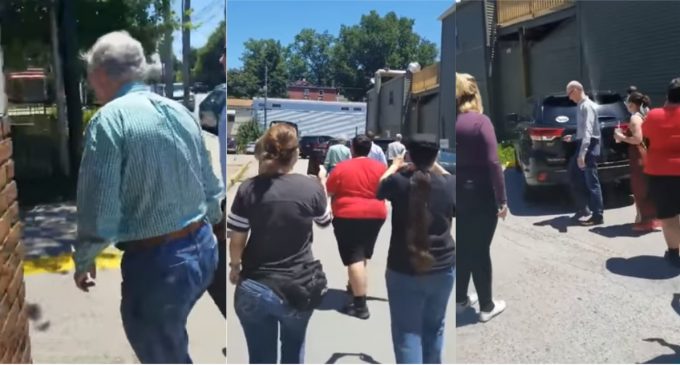 Members of the Democratic Socialists of America and other angry protesters followed Senate Majority Leader Mitch McConnell through a restaurant parking berating him with a mixture of personal insults and chants, "Vote you out," "Where are the babies, Mitch?" and "Abolish ICE." One protester repeatedly threatened McConnell saying, "We know where you live, Mitch!"
It marks the second time in two weeks that protestors have accosted McConnell. "If the Leader comments on being called a fascist and a supporter of ICE by a small handful of extremist protesters then I will let you know," wrote McConnell's spokesman, David Popp, to The Washington Post after the incident.
Last month Maxine Waters called on leftists to chase down Trump administration officials wherever they find them.
"If you see anybody from that Cabinet in a restaurant, in a department store, at a gasoline station, you get out and you create a crowd and you push back on them, and you tell them they're not welcome anymore, anywhere," Waters told her supporters to great cheer.
Check out the videos on the next page: