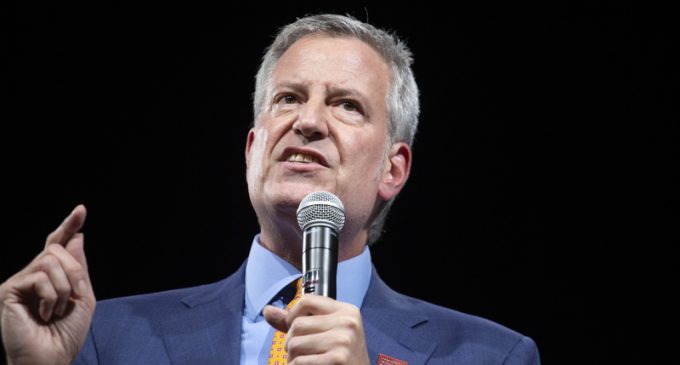 New York City Health officials are threatening to resign over Mayor de Blasio's mishandling of the coronavirus pandemic. At least one deputy commissioner and multiple assistant commissioners have warned they would resign over mismanagement and reluctance to take the advice of doctors in his own administration.
While the award for the most corrupt politician has yet to be bestowed, de Blasio has proven himself to be at least be the most useless.
Even fellow communist Gov. Andrew Cuomo has managed to step up to the plate and handle his state reasonably well, if not long-windedly so. The dithering de Blasio first ­announced that he wouldn't close the schools ­because he wanted to preserve free meals to poor kids. Then,  following news that the Cuomo was planning to close the schools himself, de Blasio joked about keeping bars and restaurants open. "If you love your neighborhood bar, and it's less than 50 percent occupancy, go there now, only briefly — and socially distance," he quipped.
Two hours after cracking the joke, apparently after hearing that the governor was preparing to shut down bars and restaurants statewide, Mayor Mao announced that they would have to close early.
Turn the page to check out the mayor's justification for going to the gym while everyone else is forced to stay in their homes.