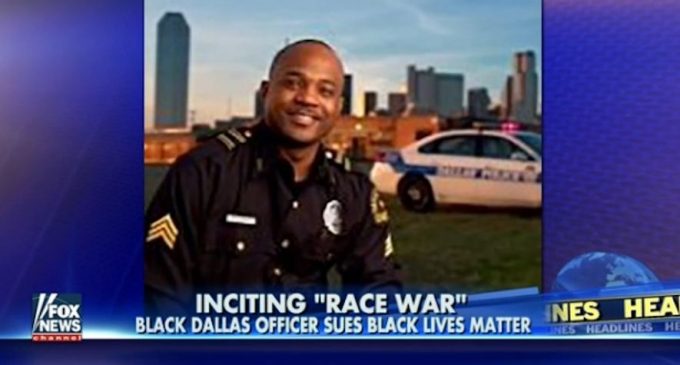 A member of the Dallas Police Department has boldly named one particular individual in his lawsuit against Black Lives Matter for inciting violence against law enforcement officers, as can be seen in the video on the next page.
As President of the Dallas Fallen Officer Foundation, Sergeant Demetrick Pennie is particularly in tune to the sacrifices made by his comrades. Thus, it is understandable that he is now seeking legal action against President Obama, Hillary Clinton, Al Sharpton, Louis Farrakhan and countless others who have spread, tacitly or otherwise, the poisonous message that violence against law enforcement is an appropriate response to perceived racism and police brutality.
But Pennie went one step further and named another powerful left-wing figure in the suit.
Turn to the next page for more info: