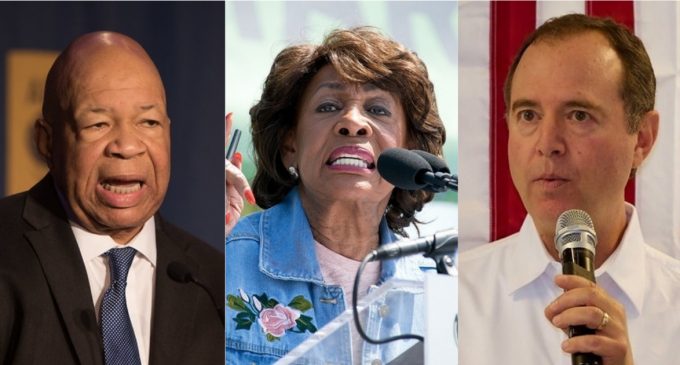 Congressional committees are legislative subdivisions of the U.S. Congress that handle on specific areas of U.S. domestic and foreign policy as well as general government oversight. Often called the "little legislatures," bills begin and end their lives in these sub-organizations. President Woodrow Wilson once wrote of the committees, "It is not far from the truth to say that Congress in session is Congress on public exhibition, whilst Congress in its committee rooms is Congress at work."
While the purpose of "little legislatures" is to legislate, three Democrats are putting the power of the committee to an unprecedented purpose: collude to target and attack the President.
Representatives Elijah Cummings, Maxine Waters and Adam Schiff have signed a secret Memorandum of Understanding to "target" President Trump and subpoena all his financial records, according to a letter by Rep. Jim Jordan (R-OH).
"It's ironic that Dems continue to talk collusion when they're the ones actually colluding!" Jordan tweeted Tuesday in reaction to the newly formed conspiracy.
Get the full story on the second page: