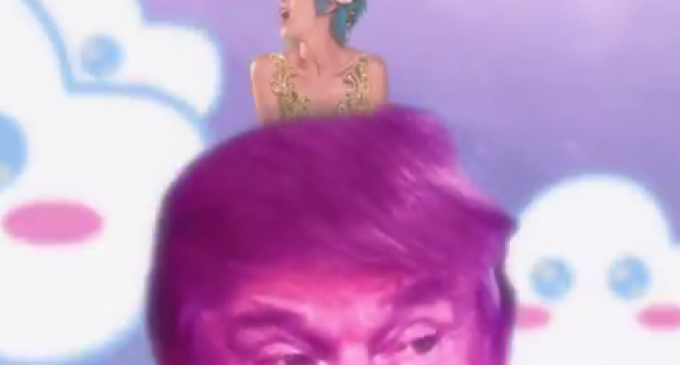 Many people on the left fear Trump and aren't exactly sure why. Is he racist, homophobic, Islamaphobic? They can't seem to make up their minds, never mind the fact that if you're voting for a presidential candidate based strictly on their social views you shouldn't even be voting. This is America, where everybody is entitled to their opinions . . . unless those opinions disagree with the opinions of liberals.
In a commercial made by a film-maker from Los Angeles, that fear of Donald Trump is magnified and taken to ridiculous new heights. However, as ridiculous as it is, it certainly is fun to watch.
It's not everyday an America "film-maker" makes a Japanese commercial featuring Donald Trump in various forms, from a Trump dinosaur, to a Trump tree, to a Trump rocket, and a Trump robot warrior. Will he destroy the planet? You'll have to watch the video on the next page to find out.
Watch the video on the next page.