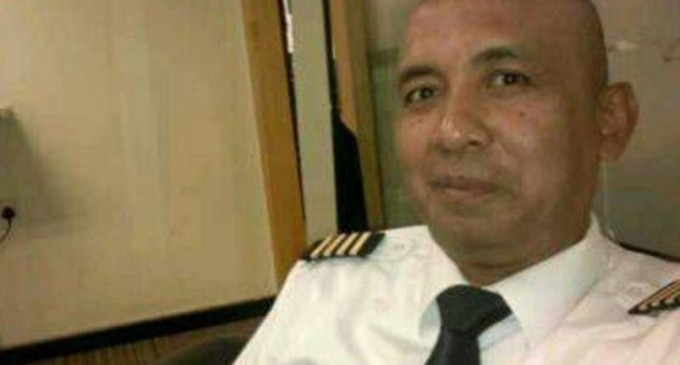 The mystery that has shrouded the disappearance of flight MH370 may finally have some definitive evidence as to what happened.  In an interview with 60 Minutes, Larry Vance, world expert air crash investigator, he stated that the section of the wing from the Malaysian Airlines shows evidence that the flaperon was discovered in an extended position at the time of landing, implying that the pilot brought the plane down.
This new evidence calls into question the original hypothesis that the plane was on autopilot when it crashed into the Indian Ocean.  Vance said that in order for the flaperon to be engaged, it must be 'activated' by the pilot.  The evidence suggests that plane's captain, Zaharie Ahmad Shah, was rogue and intentionally brought the plane down.
Vance also believes that this discovery of the flaperon, which shows damage compatible with "the force of water", should have given experts reasons to conclude the crash was caused by the rogue pilot.
Other evidence found on the pilot's computer also leads to this conclusion. Read more of the story on the following page.