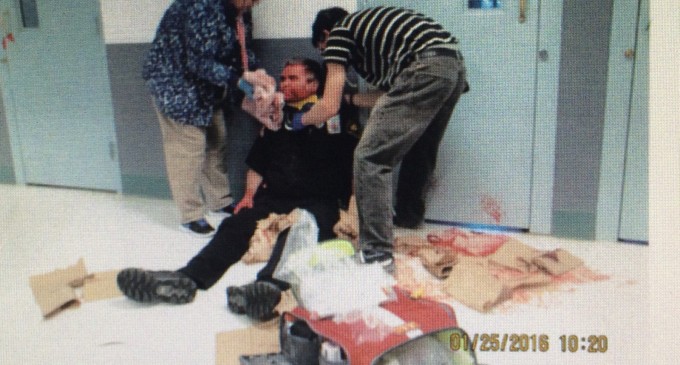 A violent assault on a corrections officer took place on January 28, 2016 at the Clallam Bay Corrections Center. Corrections officer Terry Breedlove was attacked by a prisoner yelling "Allah-Hu Ackbar."
The facility was placed on lock-down and the perp, 28-year-old Abdinjib Ibraham, was apprehended.
Abdinjib Ibraham had removed a metal stool seat and bashed Terry Breedlove in the head.
Supposedly the furniture in the facility is "secured" but Ibraham found a way around those measures.
Allegedly, the incident just happened to be in the place that cameras went dark. Thankfully for the guard, another prisoner intervened and saved his life.
See the next page for details about a possible cover up with Terry Breedlove