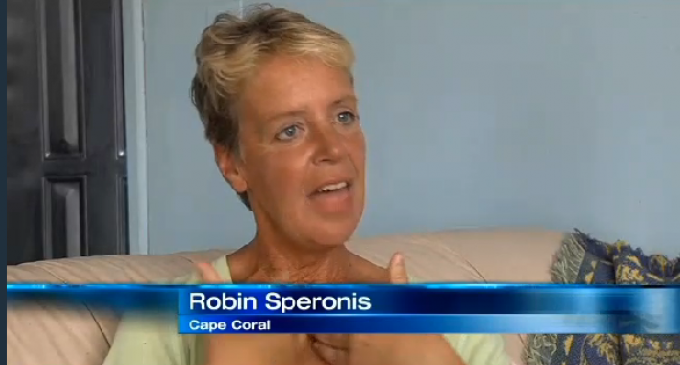 Living free from government dependency is harder now in Cape Coral, FL.
Robin Speronis, has been ordered to hook up to the city's water supply because she's 'violating codes'.  The ruling came from Special Magistrate Harold S. Eskin last Thursday.
"I know how to live off the grid completely and in a sanitary way," Speronis said in response, "That's what seven months living in the woods taught me. I do have an alternative toilet from my days of living in the woods."
Land of the free? Of course not! The State wants you dependent.