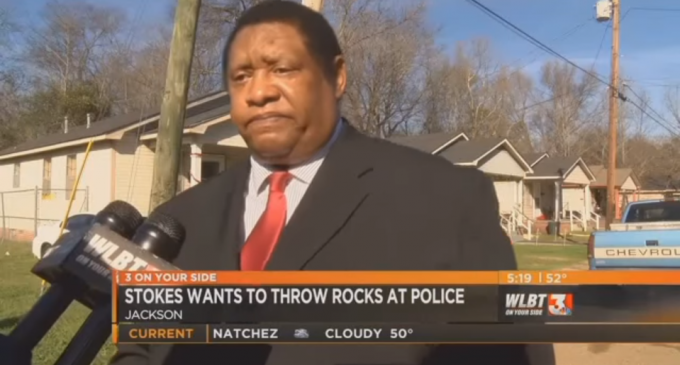 A Mississippi councilman by the name of Kenneth Stokes wants to send a message to police officers chasing misdemeanor suspects through Jackson. How exactly does he want to do this?
The councilman actually wants people to throw rocks and bottles at them. Gasoline meet fire.
Isn't throwing things at police officers considered assault?
Watch the video on the next page: