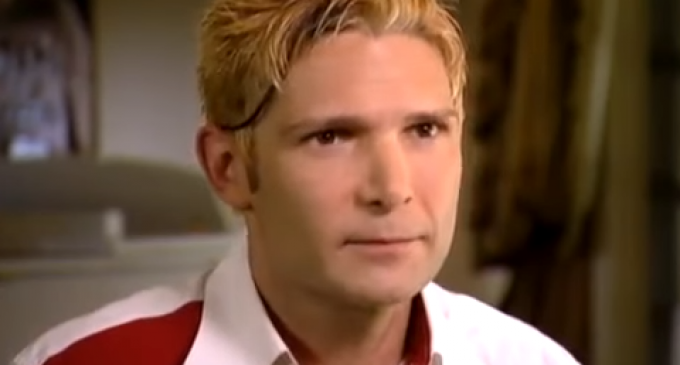 Corey Feldman could be on the verge of naming names in Hollywood. As many of you might know, Corey Feldman famously came out back in 2011 with the stunning revelation that:
"I can tell you that the No. 1 problem in Hollywood was and is and always will be pedophilia. That's the biggest problem for children in this industry. … It's the big secret," Feldman said.
The disgusting Hollywood mafia immediately started trying to shut him down. Even the "great" Barbara Walters publically attacked Feldman for coming out with his allegations claiming it was reckless to stigmatize the fabled industry. "You're damaging an entire industry" Waters angrily sniped in response to Feldman's impassioned warning to parents considering putting their kid into show business.
You can just tell when you look into Feldman's eyes that he is telling the truth. Something happened to him. You can not watch the clip of him sharing what he experienced without seeing a great pain.
Head on over to the next page to view this hostile interview with Barbara Walters and the latest statement released by Feldman suggesting he is about to unmask the names of the pedophiles in Hollywood who abused him and his fellow child stars.