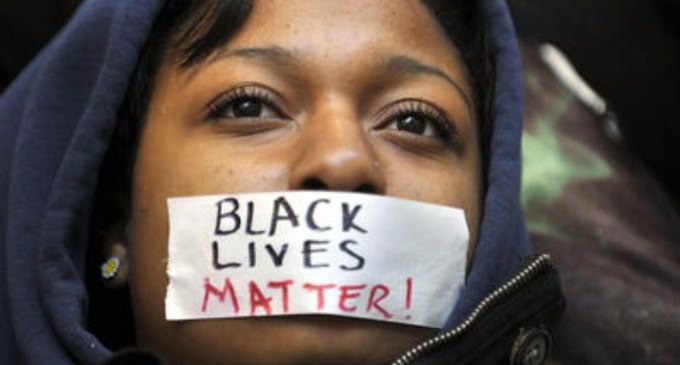 Things got heated when Black Lives Matter activists protested just outside the GOP presidential debate in Milwaukee last Thursday. The event started peacefully at first, with Democratic Congresswoman Gwen Moore admiring how "beautiful" it was and saying that it was "just the beginning… The fight has only begun."
As it turned out, she was right, although not in the way she probably thought. The event quickly took a turn for the worse and the protestors became violent. Soon enough, they began desecrating nearby American flags, stepping on them and even trying to set one on fire, much to the horror of passerby.
It was only through the intervention of the Milwaukee Police Department that the attempted burning of the flag was halted, with the Black Lives Matter activists backing off when law enforcement officers arrived on the scene, put out the fire, and properly disposed of the flag.
Turn to the next page to see how the police handled the flag burning: