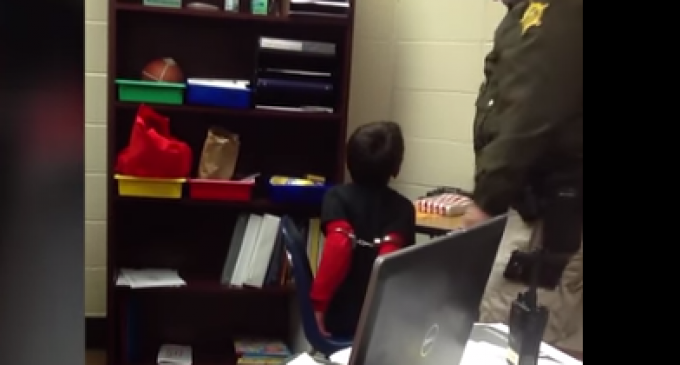 Remember when a child's bad behavior was treated like bad behavior? He got a time out, a detention or even a suspension. But, now bad school behavior is being criminalized.
One might think that police are supposed to apprehend criminals who break the law and harm others. But, what if the "criminal" is a rowdy kid at school? Arrested.  Or a 13 year old who burped in class? Arrested.
What happens if the child has a severe mental disability?
FIND OUT HOW COPS TREAT SPECIAL NEEDS CHILDREN ON THE NEXT PAGE: