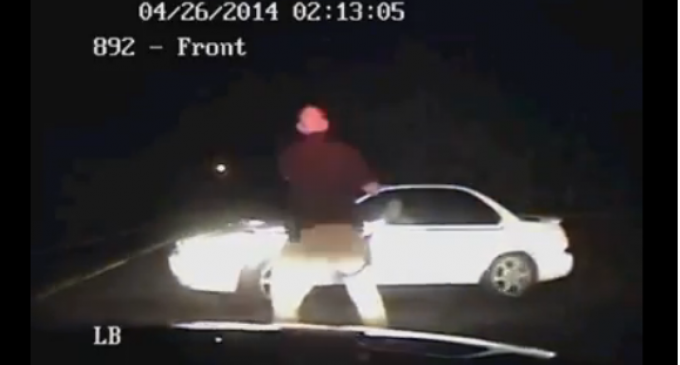 19-year-old Samantha Ramsey died last weekend after Deputy Tyler Brockman shot her multiple times as she was trying to leave a house part in Boone County, Kentucky.
Brockman is claiming self defense, stating that she almost ran him over with her vehicle.
The video shows Brockman approaching the vehicle as Ramsey tries to drive away. He shot her off camera, but witnesses seen gasping in the video state it was an execution.
It's hard to fathom self defense on the part of the officer – he approached the vehicle, somehow gets in the way, then feels he's in danger so he has to shoot and kill this unarmed girl at point-blank range, which obviously would render the vehicle out of control.
Seems to be a case of 'do what i say or else', which is an attitude running rampant through law enforcement across this country. We are hiring goons now, not police officers.