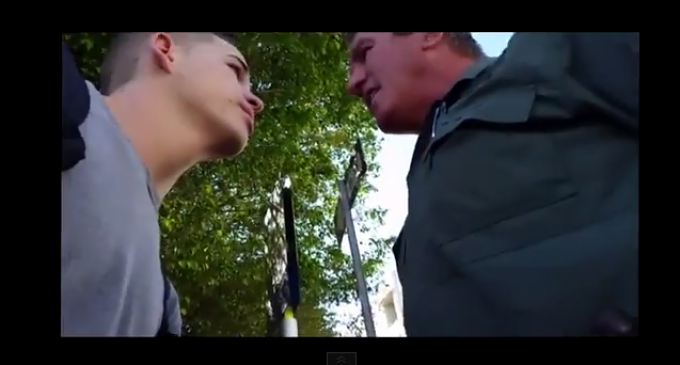 Being nice to cops or even saying courtesies seems to be a bit to 'assumptive' for police these days, as shown by this Miami cop who thinks that saying 'God bless you' is somehow disrespectful.
Then we have a cop from Philadelphia who threatens to 'beat the sh*t' out of a teenager for simply making eye contact with him.
Both cops are under investigation.