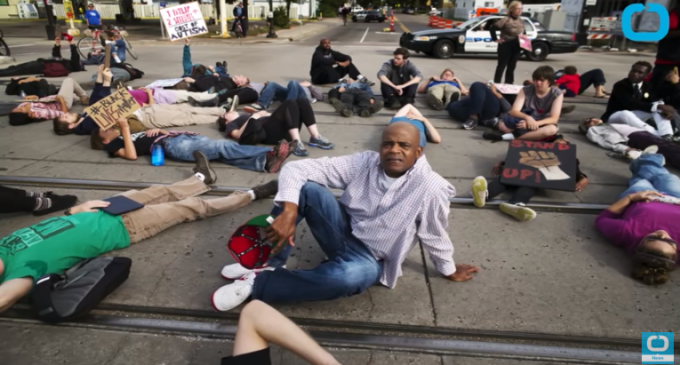 A police officer in St. Paul, MN, has been put on administrative leave after urging drivers to run over Black Lives Matter protestors on Martin Luther King Day. He backed up his suggestion by claiming that they wouldn't be charged with any crime and would likely win any civil suit.
Well that's certainly one way to solve the problem of racially motivated protestors blocking the streets on your commute to and from work. The post, published under the name "JM Roth" did tell drivers to call the police immediately afterwards. As it turns out, if protestors are blocking a street or intersection where there is no crossing, the chances of you getting charged with something are fairly slim.
While the St. Paul Police Department and Mayor Chris Coleman condemned the Facebook post, calling it "offensive, disappointing and concerning", I doubt Roth put any ideas in people's heads that weren't already there. A cop-watcher who works for the Star Tribune wrote the typical liberal garbage about racism and discrimination. But if you look at the Black Lives Movement as a whole and examine the facts, what you find might surprise you.
Find out why on the next page.