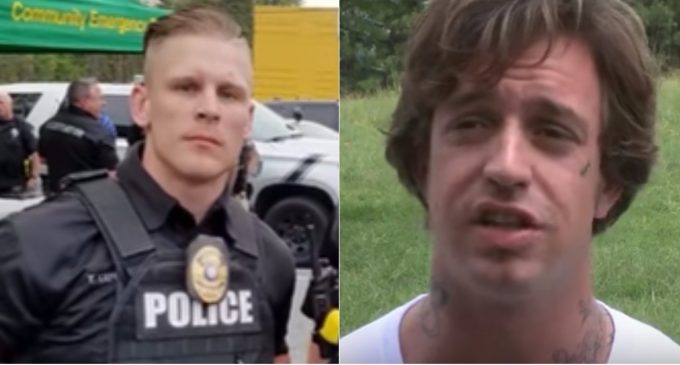 Black Lives Matter has fallen out of the headlines — finally — but the war against cops they inspired continues to this day. But without the organization stealing airwaves on cable news, you're just hearing less about it.
Interest in Black Lives Matter has tumbled 94% in the past twelve months — and they should hardly be proud of their peak "popularity." That came after members of the Dallas, TX police force were shot and killed during a Black Lives Matter rally in last July. Black Lives Matters' public presence has been in decline ever since.
The same might not be true about the anti-police sentiment which they preached. Police officers across the country continue to find themselves harassed, attacked, and denied service at local establishments.
One gym owner in Atlanta, GA, decided he would use the latter tactic against members of law enforcement in his local community.
See what the sign hung on the establishment said about the police on the next page: