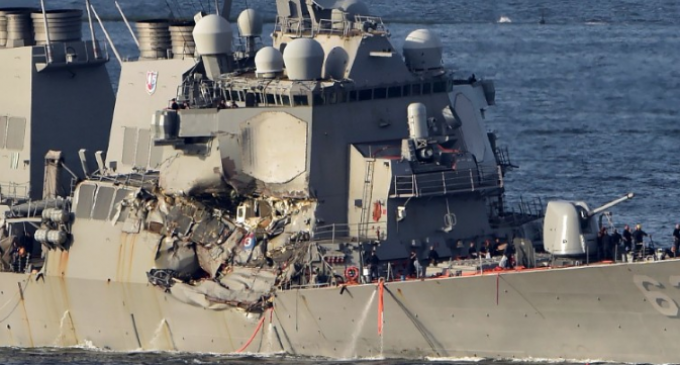 The mystery over the June 17 collision between a U.S. Navy destroyer and a much larger container ship took on a new dimension with the claim that the container ship sent out warning signals that were ignored.
As a result of the collision, seven U.S. sailors on the USS Fitzgerald guided missile destroyer lost their lives and the destroyer suffered extensive damage that could have sunk the vessel had the crew not responded to the emergency as quickly as they did.
The mishap occurred in Japanese waters and both the U.S. and Japan are investigating the cause. Find out what the cargo ship's captain has reported so far. Details are on the next page.