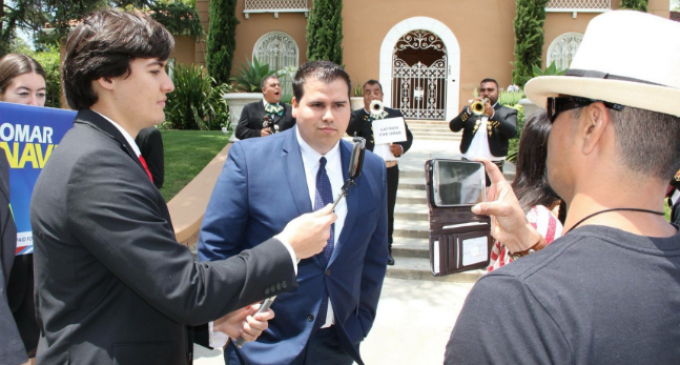 As Congresswoman Maxine Waters travels around America on her "Impeach Donald Trump" tour, a young conservative Latino is working hard to remove her from the House of Representatives.
Omar Navarro, 28, is a Republican contender to represent California's 43rd Congressional District in Congress.
He knows what he's up against, having first run against her in 2016, only to lose decisively to the veteran representative. This time, he believes voters may be more receptive to a change, given the real issues affecting residents of the 43rd district.
Waters continues to make national news with her constant bashing of President Trump. A fixture on such highly biased programs as "The View," she's basking in the limelight as a perceived leader of "The Resistance."
Find out more about Navarro on the next page, and why he believes the conditions may be right to send Ms. Waters packing. Learn how well he is doing with fundraising, compared to his incumbent opponent, and what he sees at the most critical issues.