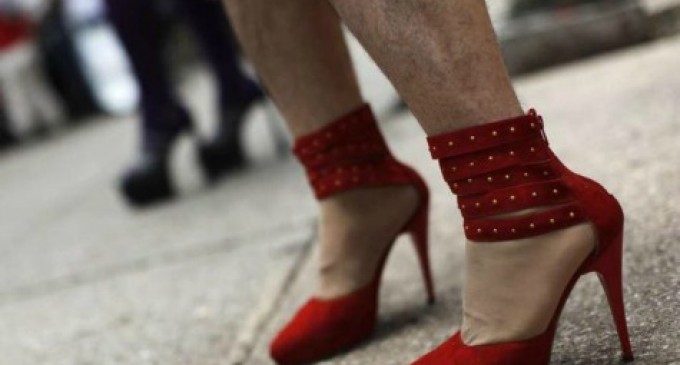 Looks like Connecticut could become overrun with transgenders as the state is now requiring insurance companies to cover gender changing surgeries.
The state of Connecticut's insurance department is requiring all health insurance companies providing plans in the state to cover gender change surgery and hormone therapy, as well as mental health counseling related to gender transition.
The Hartford Courant reports that the state's insurance department issued a bulletin to insurance companies last week, ensuring that "individuals with gender dysphoria…are not denied access to medically necessary care because of the individual's gender identity or gender expression."

Deputy Insurance Commissioner Anne Melissa Dowling said Connecticut wants to "go out and affirmatively make [the policy] very clear."

"As we were turning the corner into the new year, we just wanted to make sure every constituency was clearly heard," Dowling said.

According to the Courant, the state's insurance department used two statutes, a 2011 law prohibiting discrimination based on gender identity and expression, and laws requiring coverage for the diagnosis and treatment of mental health disorders, to justify coverage for gender changes.

The latest edition of the American Psychiatric Association's Diagnostic and Statistical Manual of Mental Disorders lists gender identity disorder – or gender dysphoria – as a mental disorder.

The Courant reports that Gay & Lesbian Advocates & Defenders (GLAD) called Connecticut's decision "a significant step forward."

"In some cases, transgender individuals would try to get coverage for this treatment and be categorically denied…which led to people paying out of pocket or forgoing their treatment altogether," said Zack Paakkonen, an attorney with GLAD.

Paakkonen added that failure of insurance companies to cover gender change treatments can lead to dire consequences, such as suicide attempts and substance abuse, among those wanting them.

Insurance companies have 90 days to review their policies to ensure they are in compliance with the new state directive.

Connecticut joins California, Colorado, Oregon, Vermont, and Washington, D.C. in requiring health insurers to cover gender change treatment and surgeries.