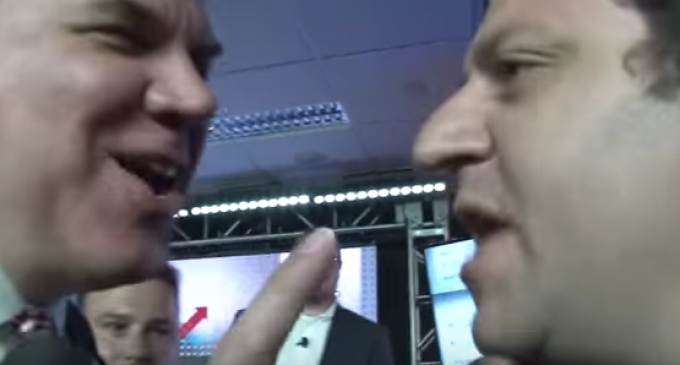 What a surprise: the Democratic National Convention is filled with career politicians who think their office puts them above the scrutiny of the press and the law alike.
In a city teeming with blowhards and narcissists, Florida Congressman Alan Grayson has earned a reputation as one of the most unpleasant, irritable people to dwell in Washington D.C. A staunch liberal, Grayson is notorious for his short temper and regularly uses aggressive language, as seen when approached by a reporter for Politico at the DNC.
When Edward-Isaac Dovere asked Grayson about his insistence that multiple allegations by his former wife that he was physically abusive towards were none of the media's business even though he mentioned similar allegations against an opponent running for his office, the congressman became agitated and attempted to leave the area. When Dovere followed Grayson and continued his line of questioning however, the congressman proceeded to grab him by the shoulder and push him.
See video of the altercation on the next page: