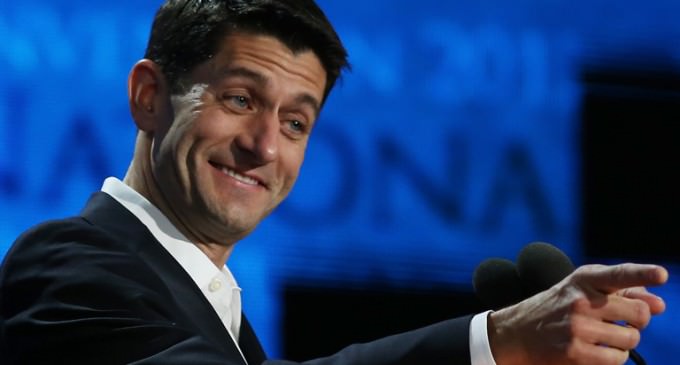 A majority of House Republicans voted in favor of Obama's 1.1 trillion dollar spending bill co-sponsored and negotiated with  Speaker of the House Paul Ryan.
The spending bill will provide funds for just about every single one of Obama's agenda points. His refugee resettlement program, all Mideast immigration programs, Sanctuary Cities which provide legal havens for illegal immigrants, Obama's continued illegal executive amnesty for DREAMers, and the resettlement of illegal aliens within the U.S. interior, Obamacare, funding Planned Parenthood.
The bill also approves spending for the issuance of 300,000 visas for migrants from Muslim countries for the next year alone.
Find out more about the spending bill on page 2.