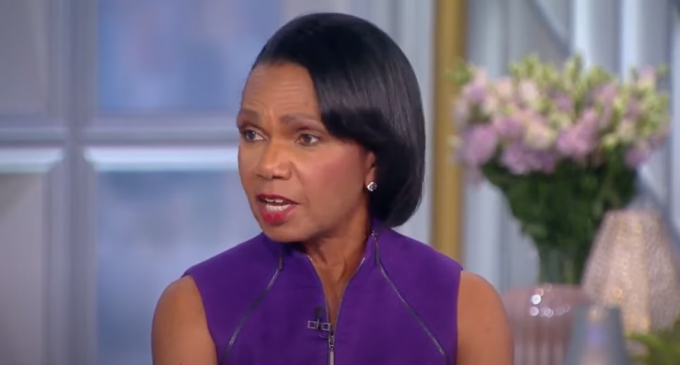 Former Secretary of State Condoleezza Rice took on proponents of Critical Race Theory Wednesday on The View, declaring that "this is a conversation that has gone in the wrong direction."
"If I could take a moment to talk about the whole issue of Critical Race Theory and what is, and is not being taught, I come out of an academic institution, and this is something that academics debate. What is the role of race and so forth?" Rice said.
"Let me be very clear; I grew up in segregated, Birmingham, Alabama. I couldn't go to a movie theater, or to a restaurant with my parents. I went to segregated schools till we moved to Denver. My parents never thought I was going to grow up in a world without prejudice, but they also told me, 'That's somebody else's problem, not yours. You're going to overcome it, and you are going to be anything you want to be.' And that's the message that I think we ought to be sending to kids," she continued.
See her appearance on The View on the next page.