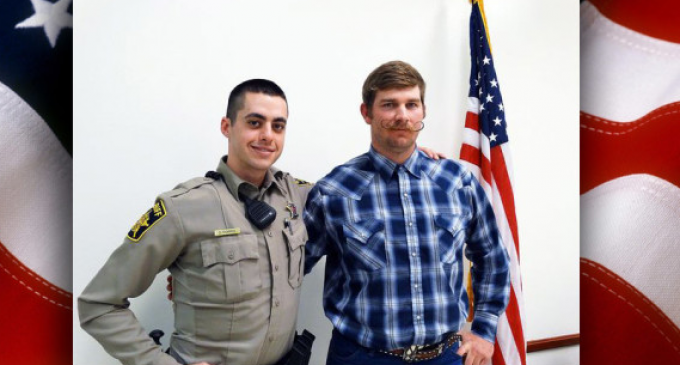 Texas' conceal and carry law saved the life of a police officer who found himself fighting to the death with a drunken, belligerent man, who had endangered the life of a child, while driving under the influence.  Had Scott Perkins, a Marine vet, with two Iraq tours under his belt, not arrived and courageously inserted himself into the situation, pulling his gun and taking aim on Fryer, the story might have ended tragically.
Deputy Dylan Dorris, 23-year-old of Bastrop, Texas responded to a report of an erratic driver, swerving all over the Watterson Road around 10 in the morning.  Dorris endeavored to pull Kenton DeSean Fryer over on suspicion of DUI and endangering the child in the vehicle.  The driver however did not pull over until reaching a gas station.
Dorris approached the driver and attempted to perform a field sobriety test on Fryer, who resisted, became combative and a fight ensued.  Officer Dorris believed that his life was in danger. He recalls thinking, "Stay in the fight.  Just keep fighting, keep fighting.  Do whatever you can do, just stay alive, you need to go home."
Read the rest of the story on the following page.