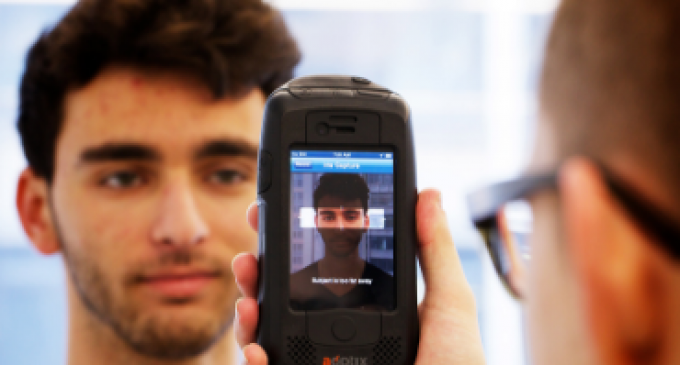 While it is exciting to see what the future has in store for us, it is equally frightening to see the dangers posed to our rights and liberties by the technology that comes with it.
Now of course, this isn't to say that all technology is bad. On the contrary, much of the prosperity we see today is a result of the unprecedented scientific advances of the computer and tech industries. Thanks to smart phones and other devices, we are able to talk to people on the other side of the world and facilitate business transactions with said people.
However, the same device that allows you to communicate with people miles away also allows others to access information about you that they never would have dreamed of getting their hands on years ago. And everyday, their ability to intrude on your privacy grows even larger.
Learn more on the next page:
While baseball games are as American as apple pie, the process one must undergo to enter one has become as Orwellian as it gets. With fears of terrorism paramount in our society, sportings events have amped up security and require attendees to undergo invasive procedures not unlike those at airports before entering. Among these disturbing procedures is the iris scan, which allows security to identify and even track a person simply by reading their eye:
"Safran SA's MorphoTrust USA Inc. signs up travelers for the TSA's PreCheck program, which entitles passengers to five years of streamlined airport screening after submitting to a background check, providing biometric data and paying $85. Since last year, MorphoTrust has been funneling PreCheck members into express security lanes at concerts under a contract with promoter Live Nation Entertainment Inc., said Charles Carroll, senior vice president for identity services.

Short lines are less attractive to terrorists, who have detonated bombs in nonsecure areas such as the outer lobby of the Brussels airport on March 22. And just as the TSA offers lighter security for PreCheck members — allowing them to leave liquids and laptops in bags, for example — MorphoTrust hopes by next year to offer sports fans similar perks.

"It will radically change how people enter sporting events," Carroll said.

The increased monitoring raises broad issues about privacy in the digital age, according to Jennifer Lynch, a senior staff attorney at the Electronic Frontier Foundation, a nonprofit civil liberties group. Fans seeking convenience may not understand the risks of having their whereabouts tracked or of the consequences if a company's information is hacked or stolen, she said.

"I find this incredibly shocking," Lynch said. "It appears to be the very beginning of a very large tracking program."

Fan Data

So far, such concerns haven't been reported by the companies and teams using the services. In fact, teams hoping to improve security controls over employees have also begun using advanced screening.

Iris-scanning equipment developed by EyeLock LLC is being used by the NBA's Indiana Pacers at Bankers Life Fieldhouse in Indianapolis, and by the University of Houston's football program. It controls entry for employees and players, said Anthony Antolino, the company's chief marketing officer."
Source: Bloomberg
Photo: The Verge