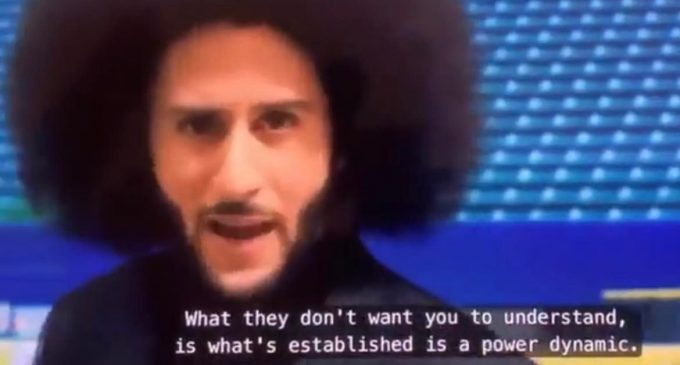 Colin Kaepernick compared being a pro football player to being a slave in a clip from his Netflix special "Colin in Black & White," which explored the former 49ers quarterback's early life to the events that led him to drive millions of fans away from the NFL with social justice antics.
The clip has gone viral, but certainly not for the reasons Kaepernick would have wanted. In the most absurd of comparisons, Kaepernick, who has a net worth of $20 million, likens teams scouting and evaluating players to slaves being evaluated at slave auctions.
"What they don't want you to understand is what's being established is a power dynamic," Kaepernick says while walking through a staged NFL practice field. "Before they put you on the field, teams poke, prod, and examine you searching for any defect that might affect your performance."
The dreadful experience of being forced to play football, having millions shoved into your bank account compelling you to buy cars and houses and designer clothes, the indignity of becoming famous with all the wine, women and song that must be endured, the ability to grow your hair out so far that social distancing becomes automatic. Oh, the horror of it all!
This clown just trampled on all those who actually suffer through the abomination of slavery. Imagine what a slave from 200 years ago would have thought about Kaepernick's comparison. The social justice warrior didn't appear to give that any consideration.
In his Netflix special, Colin Kaepernick suggests the NFL training camp is synonymous with literally buying slaves.

Unreal. pic.twitter.com/slLnks7RPq

— Mythinformed MKE (@MythinformedMKE) October 30, 2021