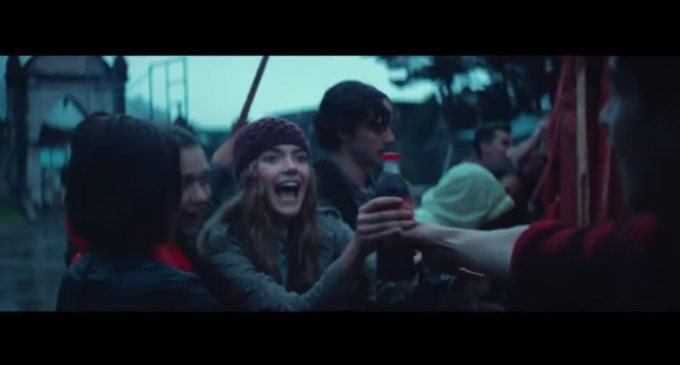 If you've been keeping up with the news in recent years, you've probably notice how modern society loves to redefine things. Bullying now means disagreeing with somebody, Islam is the official religion of peace and racism is being white. If you speak out against any of that, you're ignorant, intolerant or white (wait, I already said that).
While President Obama likes to brag about how he's done so much "nation building" here at home, the United States has never been more divided. While some might believe that this behavior is isolated to America, other countries are jumping on the sensitivity and offensive bandwagon to attack . . . wait for it . . . all white people.
In Coca-Cola's latest Christmas ad, fair-skinned, attractive, young people showed up at an indigenous town in Mexico, bearing wood and Coca-Cola. The message of the commercial was supposed to be one of unity and joy, instead, activists have said that it's "reproduced and reinforced stereotypes as culturally and racially subordinate." Coca-Cola has since issued a rare apology.
Watch the commercial on the next page.