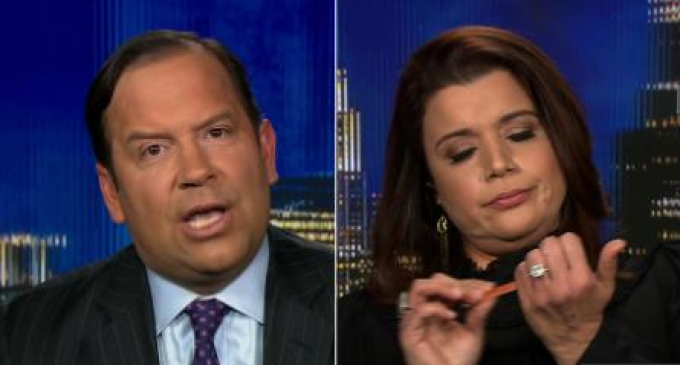 CNN contributor Ana Navarro filed her nails and rolled her eyes on live TV in a display of contempt as conservative guest Steve Cortes discussed American citizens being murdered by illegal aliens.
Navarro made use of her prop throughout the entire segment of Wednesday's Cuomo Prime Time. First when the topic of discussion was Trump Jr.'s Instagram post comparing the border wall to the fence at a zoo.
"At the end of the day, Donald Trump Jr. and whatever he says — can I just file my nails?" Navarro said, filing her nails. "I mean, this is an entitled, rich, spoiled little brat whose only call to fame is being his daddy's son. Who hasn't built anything of his own, who hasn't done anything of his own, who is somehow trying to hang on to the fame of his father in order to have some level of relevancy."
She broke out the prop again when Cortes began discussing crimes committed by illegal aliens. Cortes hit back at her: "You do your nails. You know who can't do their nails? Are people who have been killed, Ana, by dangerous, known illegal aliens who have been allowed to stay in this country because of the leftist policies that people like you promote in so-called sanctuary cities."
Turn the page for the video.