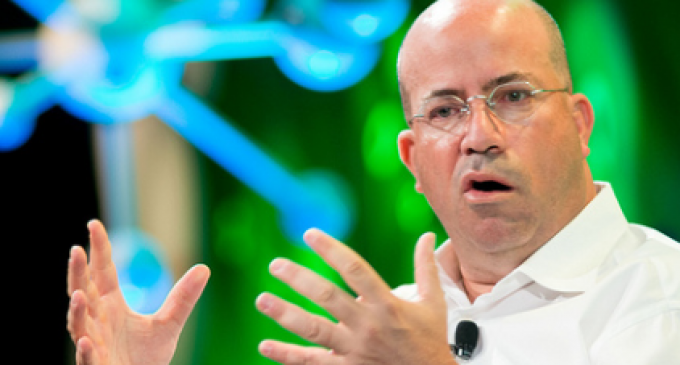 CNN Worldwide president Jeff Zucker, who Hannity once called the 'porn king' of cable news, is hardly accepting the well-earned criticism for being one of the chief propagators of a debunked Trump-Russia conspiracy theory – Zucker says he is "entirely comfortable" with CNN's coverage.
Fox News host Tucker Carlson on Monday took aim at Zucker as well as CNN media reporter Brian Stelter.
"The 'greatest value add.' That's how CNN sums up its role in the Russia story," Carlson said in response to a clip from Stelter's show, "Reliable Sources."
"Does a single person believe that? Of course not. Not one person. Jeff Zucker himself doesn't believe that," Carlson said. "And that's why he sent out his marionette to lie, as you just saw. Jeff Zucker is an anxious man tonight: He's been caught doing the one thing journalists are not allowed to do. He intentionally misled his audience."
"In a fair world, Zucker would be running a car wash, or selling timeshares in Cancun. He would not be in the news business. Zucker himself knows that very well. He knows he's an impostor. In a fair world, CNN wouldn't call itself a news network at all," Carlson concluded. "It's far less than that, and it has been for a long time."
Turn the page for Zucker's comments as well as Tucker's show.