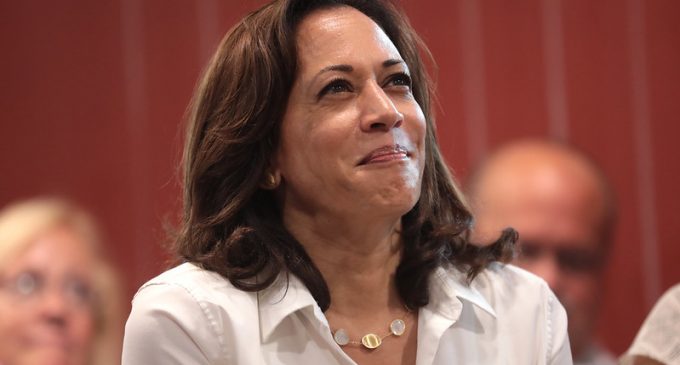 Both CNN and Presidental Candidate Joe Biden himself suggested that his pick for Vice President, Kamala Harris, is ready to assume the presidency 'when and if' Biden becomes fully incapacitated, if that isn't already the case.
"You make a lot of important decisions as president. But the first one is who you select to be your Vice President. I've decided that Kamala Harris is the best person to help me take this fight to Donald Trump and Mike Pence and then to lead this nation starting in January 2021," Biden said in an email to supporters Tuesday afternoon.
It seems Biden isn't giving himself much time in the Oval Office if Harris will 'lead this nation starting in January 2021.' CNN made an even stronger suggestion that Biden is merely a placeholder for Harris.
The fix is in and everyone knows it. A recent Rasmussen poll reveals that 59% think unlikely that Biden would finish a four-year term in White House. He'd probably serve all of four hours as President, even though the White House basement is certainly more accommodating than the one in his house. Turn the page to see what globalist mouthpiece CNN has to say about Harris taking over for Biden.