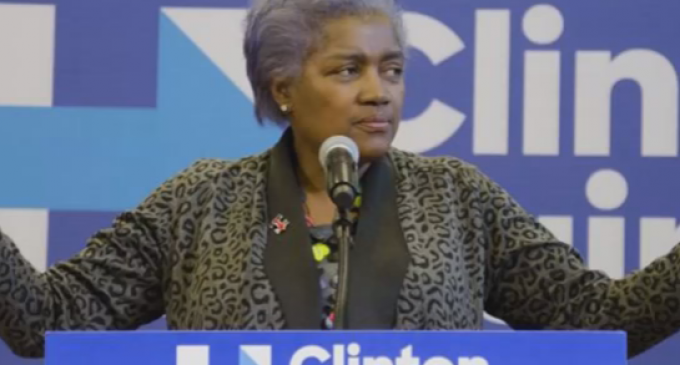 CNN can deny it up and down, but there is a reason why the channel is mockingly referred to as the "Clinton News Network".
Ostensibly situated between Fox on the right and MSNBC on the left, CNN has long-served as the media's go-to example when seeking to debunk claims of liberal media bias. And true, after seeing the way the channel presents information and the way MSNBC presents information, unsuspecting observers might very well conclude that CNN is a less biased, more objective network. But the reality is that the only difference between the two is the tactics they use.
Whereas MSNBC hosts tend to be loud and brash about their left-wing opinions, CNN hosts hide behind a veneer of calm detachment from the material they discuss even as they skew stories in favor of their liberal sympathies. Given this underhandedness, it's little surprise to learn one of their own was colluding with the Democrats.
Photo: "Donna Brazile" by Tim Pierce (licensed CC-BY-2.0)
Learn more on the next page: