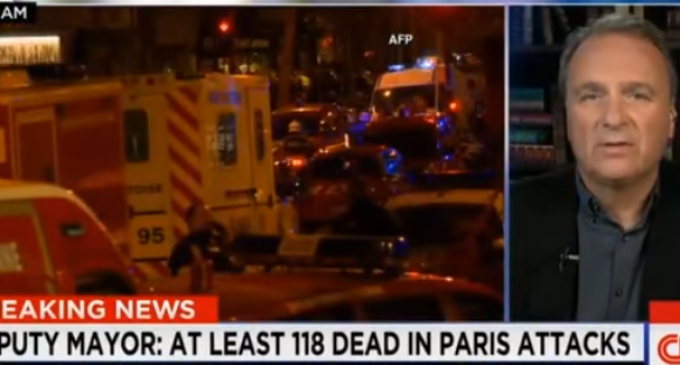 According to CNN's Robert Baer what makes the United States vulnerable to attacks like the ones that happened in Paris is the availability of guns to citizens. Never has there been such a prime example of using a tragedy for shameless agenda setting.
Never mind the fact that France doesn't even have a Second Amendment.
Think about what would have happened had some of the victims been armed. Chances are there might have been a slightly different outcome. Once again, this tiring liberal argument collapses on itself. Baer stated that he's just repeating what was already said by the FBI.
However, if you listen to how it he phrases it, he almost gets tongue tied on his own lie. The question on the minds of Conservatives now, is how long it'll be until President Obama makes the same claim. In the Obama Administration's campaign to convince people that radical Islam isn't real, they've proven themselves to not be above any claim that might propel their lies.
Watch the video on the next page.