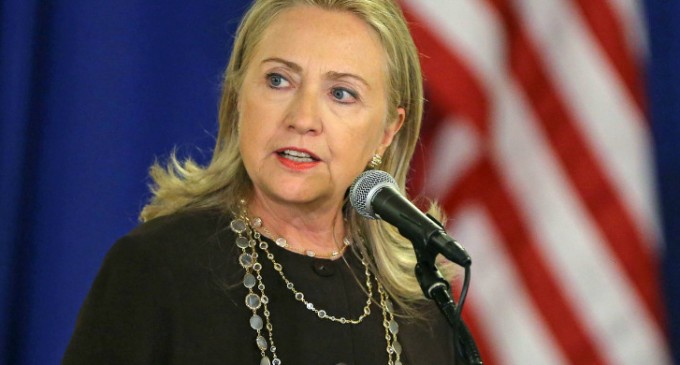 Hillary Clinton's minions have declared that any media outlets must describe their blessed candidate in a very particular manner or face the wrath of her army of rabid volunteers. To make it easy on media, they simply listed twelve terms that would certainly trigger claims of sexism, should an outlet dare to use them in reference to queen Hillary. Surely this type of iron-fisted control, backed up by threats shows the world what they should expect from President Hillary Clinton.
Just as surely, the mainstream media is panting in anticipation of redacting their news reports to suit.
And, just as you would expect, the words and phrases on the forbidden list describe Clinton perfectly.
After the break, see the list of the 12 words Hillary's thugs say will trigger automatic knee-jerk claims of sexism: