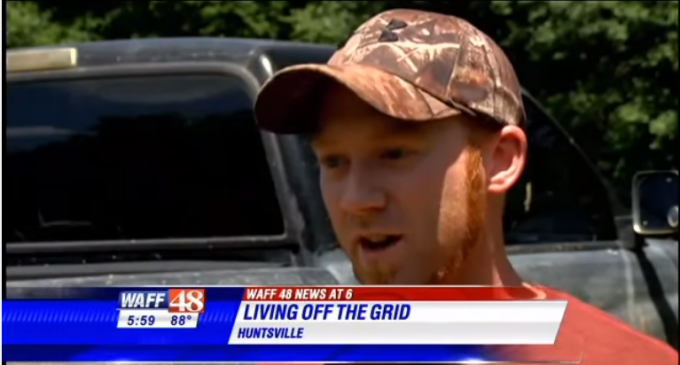 Veteran Tyler Truitt has been told by the city of Huntsville, Alabama that they can no longer live in their off-the-grid home because their trailer is not hooked up to the city's utilities system, making it 'unsafe'.
The 27-year-old and his girlfriend are living completely independent of city utilities – utilizing solar panels and catching rainwater on their 2 acre property.
Huntsville officials have filed suit against Truitt and told him he will be arrested for trespassing should he set foot on his property.
CONTINUE ON THE FOLLOWING PAGE: