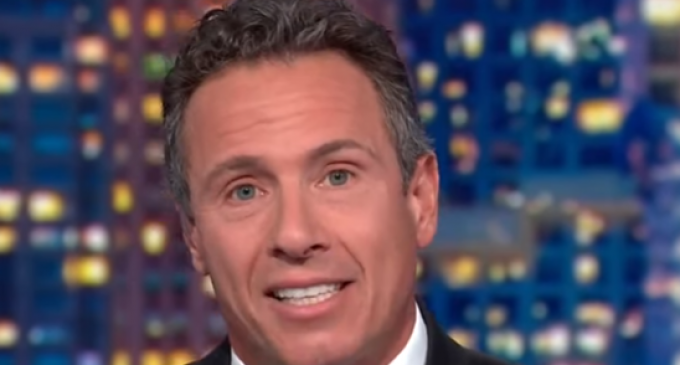 In the world of Liberal journalism, there's nothing more upsetting than when a Republican president is successful. Especially when that president happens to be Donald J. Trump.
After a terrible week at CNN where April Ryan's bodyguard manhandled a reporter in a private setting and Don Lemon was accused of a disgusting and perverse display involving his genitals and another man's nose, Chris Cuomo barely hobbled through the weekend after a very damaging PR video hit the airwaves, depicting the CNN host as a testosterone-enraged, crazed bully, threatening to throw a fan down the stairs.
Perhaps the few days off were a bit too long as he had an opportunity to come up with yet another conspiracy theory regarding our president.
President Trump doesn't care enough about the job as president, nor the American people. His proof? Trump is not aging as noticeably as past presidents!
Read about his outrageous comments and WATCH his stern lecture to the president on the next page!