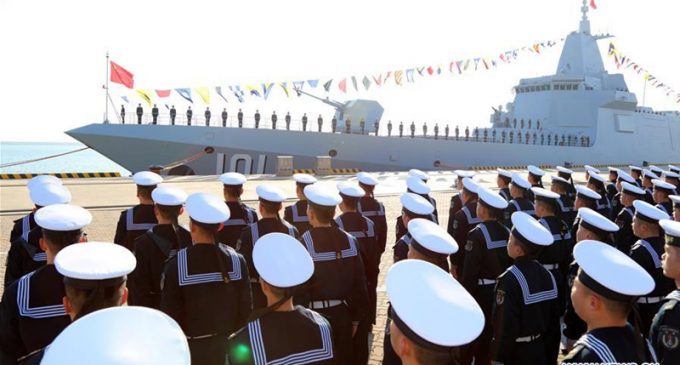 Chinese state-run Global Times media outlet published an op-ed earlier this month promising that China that the U.S. will soon see the PLA 'show up at its doorstep" and that "China will win" in a hostile exchange.
The vow came after U.S. Navy guided-missile destroyer USS Benfold conducted a 'freedom of navigation patrol, entering the waters near the Mischief Reef in the Spratly Islands of the South China Sea. China has always claimed the zone as its "territorial waters" while most of China's neighbors and Western beg to differ.
What the US has done is a naked provocation, and this is obvious to all. There are many Chinese people and facilities on Meiji Reef, and the US warship that sailed so close to it apparently posed a threat. The Chinese side cannot remain indifferent, but must take countermeasures. This is common sense.
Turn the page for more details.