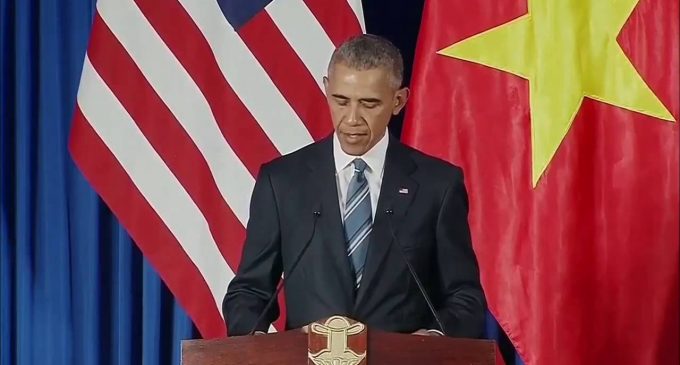 They may claim otherwise, but there's no question that China gave Obama the snub on his recent arrival in that  country for the G20 summit of world leaders.  And it was more than just one incident, it was actually a collection of incidents that demonstrated that the Chinese are less than impressed with Mr. Obama.
We're all familiar with the stairs that are pushed up to the airplane that a smiling, waving president descends as he's greeted in royal fashion at the bottom and escorted along a red carpet to his waiting motorcade.
Didn't happen this time.  Instead Mr. Obama got something very different.