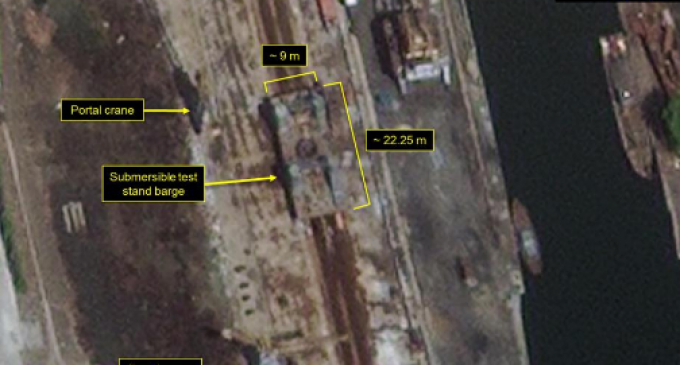 As the world watches rapidly-changing developments in the standoff between the United States and North Korea over the rogue nation's pursuit of ballistic missiles capable of carrying nuclear warheads, the Kim Jong-un regime continues its military ramp-up on another front.
Just two days ago, the North Koreans backed off on their threat to launch missiles toward the American territory of Guam. President Donald Trump credited the North Korean dictator with making "a wise decision" as he toned down the war of words between the two.
With attention focused on the Guam situation, little notice has been given to what North Korea may be doing to enhance its submarine fleet and its capability to launch missiles from under the sea.
A nation aspiring to be a full nuclear power would go well beyond ICBMs to include submarine-launched nuclear-tipped missiles in its arsenal.
On the next page, learn what's been detected by commercial satellites passing over the so-called Hermit Kingdom, and what it may mean for the future of the Korean peninsula.