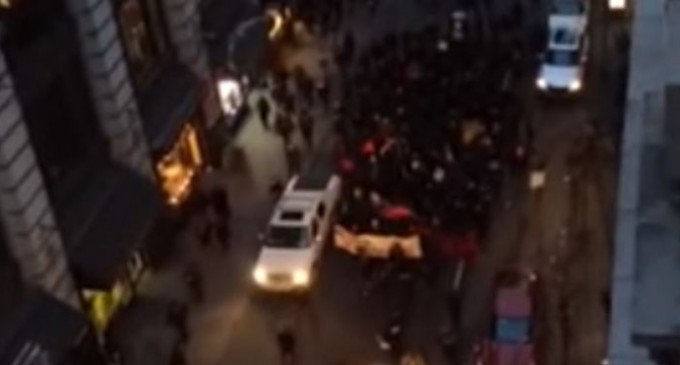 When an African American man was shot dead by police in Minnesota on Thursday, few seemed defend the shooting. At first glance, it seemed more needless than the deaths that prompted Black Lives Matter protests across the country. Of course, this shooting inspired one such march in Dallas — but Black Lives Matter's response was much less muted. Nearly a dozen cops were shot, and five were killed.
It's too early to blame the deaths on Black Lives Matter itself. That evidence will come later. What is clear is that many within the race-baiting organization seem to think that the killings were justified.
It has become increasingly clear that race relations have fallen apart under the Obama administration, but events such as these make it somewhat clear who is forcing the conversation in the wrong direction. While pro-cop advocates patiently wait for evidence to be collected and trials to be conducted, Black Lives Matter is taking justice into their own hands.
See Black Lives Matters' disgusting response to the killing on the Next Page: