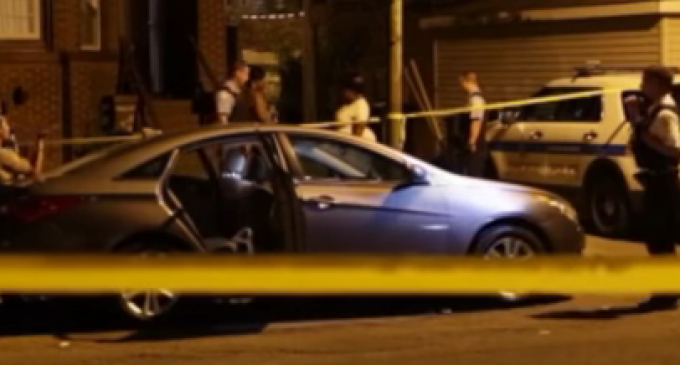 Events in Chicago this past weekend proved to be a chilling reminder that no matter what liberals say, gun control doesn't keep criminals from getting guns.
Despite the fact that the city has some of the toughest restrictions on gun purchases and use in the nation, Chicago has seen nearly 2,200 people get shot this year alone. Of those 2,200, 329 ended up dying, a significant increase in such deaths over the year before.
But it was Saturday evening that saw some of the city's most violent activity in recent history, resulting in some 22 people being shot and lasting until Sunday morning.
Among those shot was 15-year-old Travon D. Smith, who was walking down a block when a van pulled up and fired on him. Police say the boy died at the scene and added that three other people died that Sunday in incidents involving gun violence.
Turn to the next page for more info: