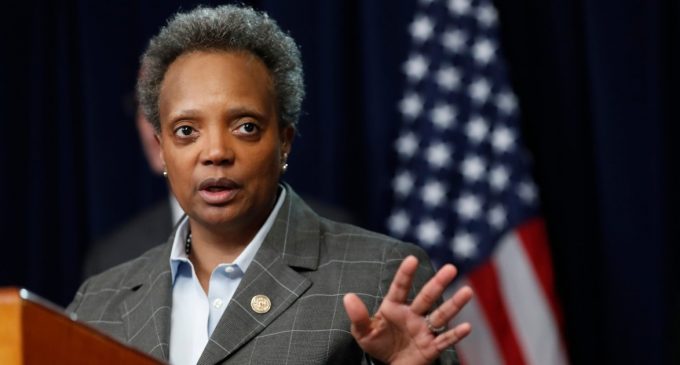 Mayor Lori Lightfoot recently berated Alderman Raymond Lopez in a foul-mouthed argument over the city's response to looting.
As looters were ransacking businesses throughout Chicago, Mayor Lori Lightfoot and Ald. Raymond Lopez (15th), engaged in a profane argument over her handling of the widespread violence that ripped through the city.
During a conference call with all 50 aldermen, Lopez accused the mayor of not being prepared as looting spilled out from downtown into the neighborhoods.
"When downtown is in lockdown, our neighborhoods are next, and our failure to fully get ready for what's going on in the neighborhoods, we're seeing this destruction, and we're thinking that it's going to somehow end tonight. We have seen where, in other cities, this has gone on for days; and we need to come up with a better plan for days, at least for the next five days, to try and stabilize our communities," Lopez said.
After Lopez demanded a response, the mayor responded "I Think You're 100% Full of Sh**!"
Now the mayor is making her rounds to Walmart and other companies not to leave the city.
Move to the next page for video of the above altercation as well as the mayor's plea.