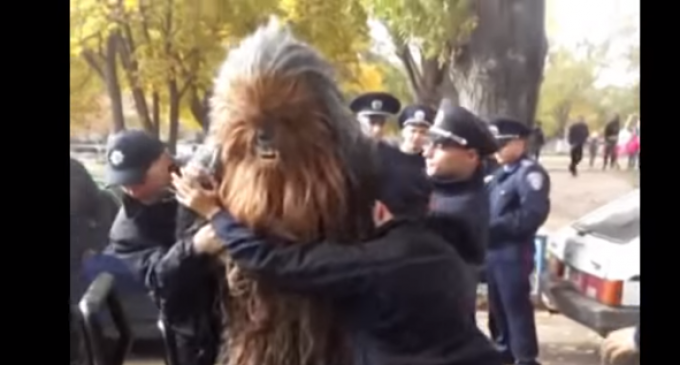 As election season kicks off in Ukraine, a time filled with bribery, back-door deals and all other manner of corruption, Odessa is finding added unrest at the hands of a visitor from another planet.
Chewbacca was dragged before a court earlier this week for not being able to produce identification documents. He was dragged from a polling station by police officers and put into a van for allegedly disrupting proceedings.
He claims he was only there to support Darth Vader, who has been a frequent candidate in Ukrainian elections.
Read more about this intergalactic arrest on the next page.